波兰航空公司北京办事处招聘Customer Service Specialist & Operation Specialist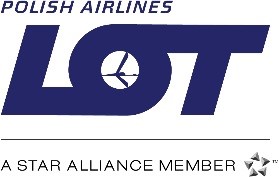 LOT POLISH AIRLINES
LOT Polish Airlines is a modern airline that connects New Europe with the world. We provide over 5,5 million passengers a year with the shortest and most comfortable travel options to more than 70 destinations worldwide via Warsaw, a competitive hub that offers fast connections. As the only carrier in the region, LOT offers direct long-haul flights to the USA, Canada, China, Japan and South Korea while building its leadership position in East Central Europe. We fly one of the youngest fleets in Europe and, as the only airline, we operate the Boeing 787 Dreamliner, the world's most advanced aircraft, on all long-haul connections. At LOT we rely primarily on the passion and positive energy of its team members, including top ranking pilots in the global aviation business, often champions in many aviation sports. We are now looking for someone to join our team as:
Customer Service Specialist & Operation Specialist
Position: Customer Service Specialist & Operation Specialist
Location: Beijing
Principal Accountabilities:
· To support sales with all cargo reservation and handling issues in accordance with customer's expectations and requests
· To do the daily booking and tracing works
· To deal with irregularities/claims issues
· To manage GHA and ramp performance
· To prepare loading plans, flight documentation for each flight
· To support ULD inventories and make report
· To monitor all special cargo operations
· To make necessary phone call with foreign colleagues/partners/customers
· To support other reasonable tasks as required
Profile Requirements & Qualifications:
· Bachelor's degree or equivalent
· Relevant CS or operation experience, or good airfreight industry knowledge preferred (previous experience in working in airfreight industry is welcome but not obligatory)
· Strong negotiation and communication skills
· Ability to use Microsoft Word, Excel & excellent presentation and writing skills etc
· Driver's license Cat.C
· Fluent in both spoken and written Chinese and English, CET6/TEM8 preferable
We offer:
· Professional trainings from HDQ
· 21-day annual leave
· staff tickets
· salary and bonus adequate to your competencies
If you are interested, please send your application and CV to X.dan@lot.pl before 31th March, 2020.