卡塔尔航空集团公司北京代表处招聘 - Regional Sales Manager North Asia(Offline)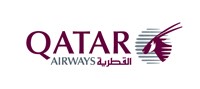 QR23239 - Regional Sales Manager North Asia (Offline) | Qatar Airways | Beijing
Organisation:Qatar Airways
Job Function:Commercial
Division:Commercial (Division)
Employment Type:Full Time - Permanent
City:Asia Pacific | China | Beijing
Last date of application:23-Jan-2020
Qatar Airways
Welcome to a world where ambitions fly high.
From experienced pilots to dynamic professionals embarking on new careers, Qatar Airways is searching for talented individuals to join our award-winning team.
We take pride in our people—a dynamic and culturally diverse workforce is essential to why we are one of the finest and fastest growing airlines in the world.
We offer competitive compensation and benefit packages.
About Your Job:
In this role, you will provide leadership and commercial strategic focus on the assigned region over the development of offline traffic opportunities. You will also continuously develop sales action plans to be implemented through local field sales at channels and segment level with the objective of maximising QR presence in offline markets within the assigned region. You will be required to liaise with head office PRM, Distribution, Marketing the necessary resources, activities and investments to develop new markets while constantly observing commercial profitability and see to the liaison between Alliances and Partnerships and relevant sales teams of third party airlines when required
Accountabilities
· Responsible for the strategy to activate and develop local agents and provide the necessary direction to local station to develop sales
· Recommend offline markets that have potential to eventually come online
· Accountable for strategic direction of QR corporate/trade /leisure sales at station and defining optimal way to increase sales by recommendations for routes, timings, aircraft type and other product development
· Responsible for achieving annual sales targets within operating budgets with focus on increasing revenues.
· Develop local markets to achieve strong consistent sales and relationships with relevant authorities to facilitate its transformation into an online operation for QR
· Formulates and implements station sales strategy, including local corporate dealing policy, to maximise short and long term revenue opportunities, reduce cost of sale and generate channel shift where appropriate
· Responsible for the production of short/ medium-term local channel plan including revenue targets as a part of the integrated sales strategy for offline territories
· Continuously monitor the performance and activity of key competitors within the assigned markets
· Implement offline sales plans for the region and assist to implement marketing plans within the approved budget, in coordination with SVP
· Be a customer champion, through sales activity and influence of customer service to deliver best customer experience at station
· Ensure quick action to market and improved process to accomplish the same by analysis of reports, evaluation of new agreements and expediting approvals from various internal departments
· Ensure presence of offline markets and connectivity possibilities on digital platforms
· Ensure that the budget the stations provide are accurate and on time
· Make proposal on partner airlines performance that can assist with enhancing offline sales
· Perform other department duties related to the position as directed by HOD
About You:
To be effective in this role, you will need a Bachelors degree or equivalent combined with at least seven years of experience within the travel or airline industries. You will need strong sales ability with exposure to selling of airline, tour operators, or hotel products together with good knowledge of the geographic areas within the scope of coverage. Prior budgetary and planning experience is required.
Note: you will be required to attach the following:
1. Resume / CV
Interested candidates please register here with Beijing FASCO, then please immediately click here to apply this position.